Whether you love the creepy crawlies or run, flailing and screaming from them in terror, it is indisputable that they are super-cute in crochet form!
Though I should have been tackling my to-do list today, I was overwhelmed with the urge to create a caterpillar. And so, Bobbles found his way into existence!
He's now available in my shops (and comes with a bonus flower & two leaf patterns):
Yarnington on Etsy
Yarnington on Ravelry
I'm thinking that I'll have to add some more friends to this little garden party! To be continued...
So, of course, once I got on the theme, I had to see what else was out there. Here are some cute patterns for you to try:
This is my favorite
Kabuto Mushi Beetle from Omura
(please forgive me if I wrote this incorrectly - the site is in Japanese)
Firefly from Planet M Files
Bazzil from Amy's Odyssey
Snail by Tamara Bower-Snow on Roxycraft from For the Love of Yarn
Ladybug from Lion Brand
Spider from Lion Brand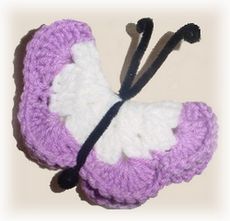 Thank you to the artists that provided these patterns!