Sometimes in crochet, things just don't turn out the way you'd like...
A while back I wanted to make a little burro
piñata, but what I ended up making was something large and somewhat cow-shaped. While my son absolutely loves the big softie, it wasn't exactly what I had in mind. I took the project back to the drawing board and now, I'm very glad to say, I have finished the patterns.
One stuffed toy and one candy dish. I don't have an office or even a desk anymore, but when I did, I would've loved to have this little guy to brighten up my workspace...and offer a sweet treat on those more difficult days.
So, without further ado - here they are!
Here are a few more party-themed projects for fun and for free: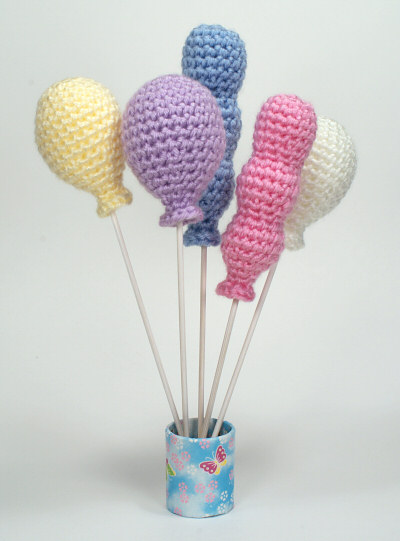 Thank you so much, designers, for the great patterns!